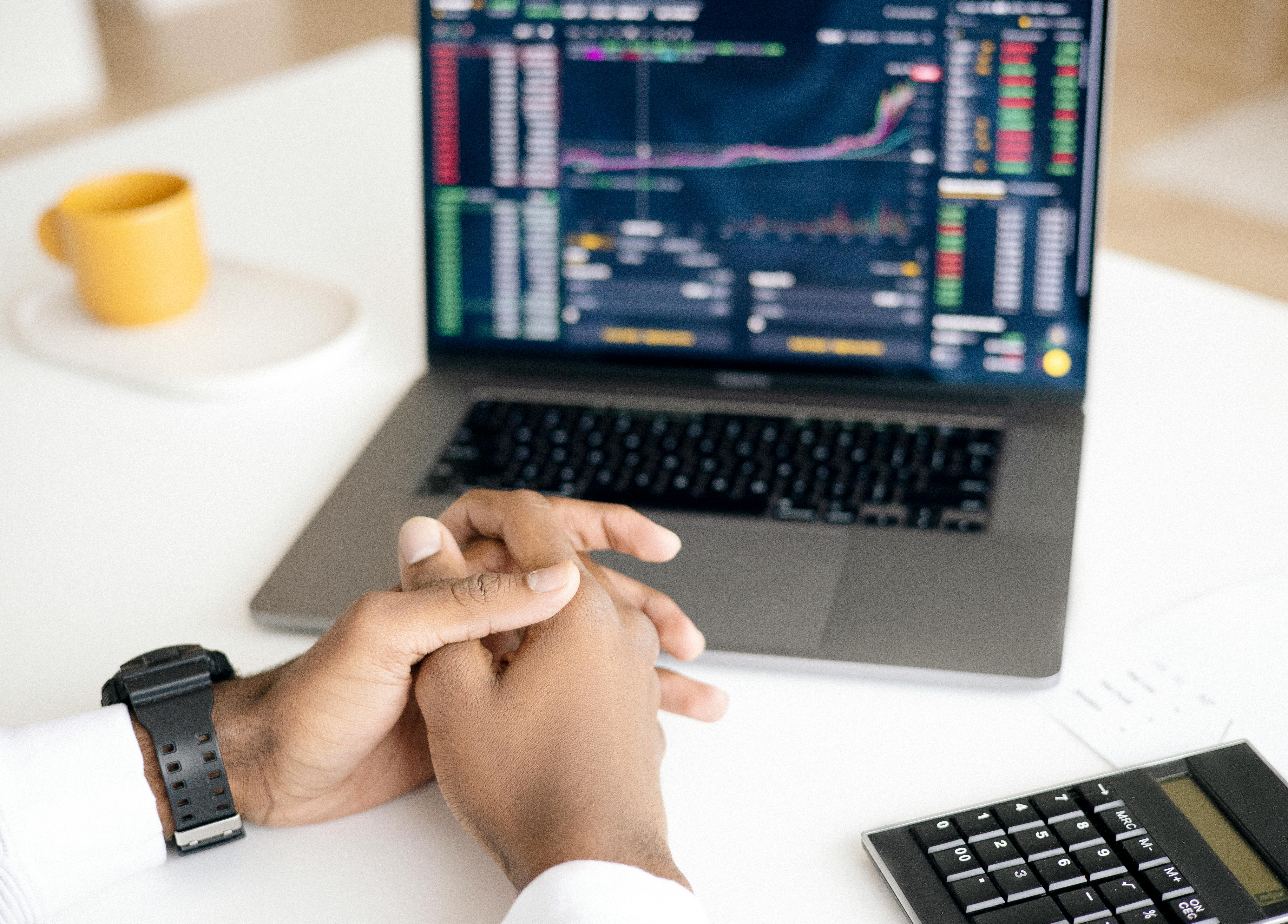 In recent years, the use of algorithms has spread across all sorts of different industries and practices. While we think of algorithms as complex mathematical processes that curate our ad content and dictate complex manufacturing processes, the truth is they're more widespread than we tend to give them credit for. Indeed, people inadvertently use algorithms when they play games with procedurally generated levels, interact with randomly created avatars in virtual reality, or even explore the videos presented in YouTube feeds.

One of the most interesting applications of algorithm technology, however, comes from the world of trading. Yahoo reports that more and more people are starting to use algorithms to monitor indicators and decide when to buy or sell financial assets. Done properly, this can provide traders with a number of important benefits.


Trading Capability

In order to make a sustainable profit in stock trading, it has traditionally been necessary assess a wide variety of indicators manually. Even experienced traders have to take their time analyzing each piece of data available, and have to act quickly to take advantages of profitable opportunities. It's impossible to catch them all.

As with any automated program, algorithmic trading systems can monitor multiple indicators and make complex assessments instantaneously. This rapid analysis makes it less likely that the user will miss opportunities to buy or sell assets at the right time. In short, algorithmic trading gives you more capability to make strategically sound decisions.

Managing Volatility

Markets rarely behave as smoothly or predictably as we'd like them to. Indeed, more often than not these days it seems as if they're particularly wild, and prone to dramatic swings. Everything from geopolitical instability, to supply chain issues, to ongoing crises associated with the COVID-19 pandemic contributes to a market environment that is, shall we say, less than predictable.

This isn't merely a perception or generality, either. The latest FXCM volatility charts indicate that the top movers across markets can regularly swing by 10% or more over the course of a given week. That's quite a bit of movement, and managing this level of volatility is difficult even for experienced investors. Algorithms can't overcome volatility entirely, but they can see through some of the noise, recognize patterns, and anticipate trends in ways that humans simply cannot. Crucially, they can also provide insight regarding volatility to come; algorithmic systems don't only inform you of when you should buy or sell, but can also open your eyes to unmanageable market conditions.

Error Reduction

Professional stock traders tend to have a deep understanding of how the market works. They analyze political decisions and financial agreements from around the world and predict these factors' effects on the value of certain stocks (and other assets). However, the amount of information that needs to be monitored today, and the speed with which people react to them, make mistakes fairly likely.

Using an automated system to assist with trading reduces the chances of these mistakes happening. Trading algorithms won't click on the wrong button, forget to consider a variable when making a choice, or let excitement for a stock get the better of them. Most crucially, algorithmic systems also remove emotion and instinct from the equation –– these being factors that "always work against" traders, as an article at Raconteur put it.


Expanding Scope

The number of variables and alternatives to consider in trading can be overwhelming, now more than ever. However, the most strategic traders still have to consider as many markets and assets as they can manage. Doing so opens the door to more possibilities, and facilitates diversification that is typically vital to strong portfolios.

Depending on the system you choose, an algorithm may limit its scope to a given market, region, or type of asset. Even within defined constraints though, such a system will typically be more effective than a human trader at considering all options and fostering diverse investment.

We encourage anyone considering a new trading venture to take all of the above into account, and to read through our take on "How to Pick an Algorithmic Trading Strategy" in 2022. This will help you to determine if you might want to use an algorithmic system, and if so, how you want to go about it.

Best of luck & enjoy creating your portfolio algorithmically!